Women in the field of law
Research as a profession: What can you do with scholarship?
Every year, International Women's Day invites us to reflect on the social status of women, in particular their career opportunities. So we asked some of our women researchers about their formative experiences and motivation for going this route.

Sophia Schulz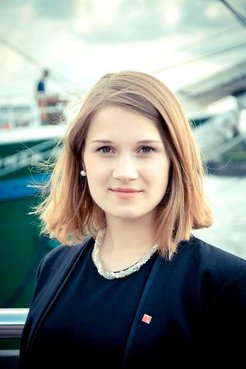 This research is an opportunity for me to make my mark as a scholar. Whether you stay in academia or go into practice after finishing your degree is neither here nor there; your scholarship has already contributed to the development of law. Enriching the scholarly discourse on a topic of importance to society is the central motivation for me; in my case, it's addressing injuries to mental health. Engaging in scholarship also promotes personal development. The freedom I've felt writing my doctoral thesis has led to personal growth in many ways. It's made me more creative and helped me to break through automatic thought patterns and to recognize the wealth of my own abilities.
Sophia Schulz is a Research Associate at the Institute.
» Profile

Dörthe Engelcke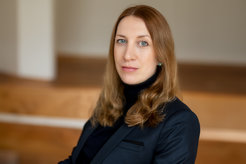 Research provides us with the opportunity to address open questions and make accessible complex linkages. Working in academia repeatedly requires us to question our own biases. My research lets me interview a very diverse set of people and learn from their experiences and perspectives. First and foremost, research gives me an opportunity to contextualize inequality. Ultimately, I hope that the empirical knowledge and conceptual arguments I develop help to create a basis on which this inequality can be challenged.


Dr. Dörthe Engelcke ist a Senior Research Fellow in the Research Group "Changes in God's Law – An Inner Islamic Comparison of Family and Succession Laws".
» Profile

Jennifer Trinks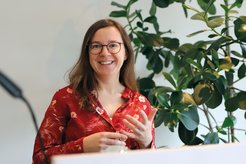 Research to me means the freedom to work independently on projects that I find important. I can approach a question from a variety of angles and using a variety of methods, and it teaches me to understand problems as well as their respective effects and possible solutions. I like working on comparative law in particular, and so I study how different jurisdictions deal with the same general kind of problem. Comparisons like these are exciting forays into other cultures and mindsets, and the exercise often reveals new arguments and alternative ways to solve problems.
Dr. Jennifer Trinks is a Senior Research Fellow at the Institute.
» Profile


Biset Sena Güneş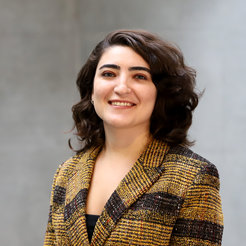 I believe research is a key to personal freedom and development. After training as a lawyer in Turkey and studying in England and Germany, I've now gained this opportunity to do comparative legal work in a stimulating environment. Working as an international scholar has brought me into contact with many people with whom I can exchange ideas. It lets me hone my awareness of many topics and sharpens my sense of who I am.



Dr. Biset Sena Güneş is a Senior Research Fellow and Head of the Centre of Expertise on Turkey.
»Profile

Nadjma Yassari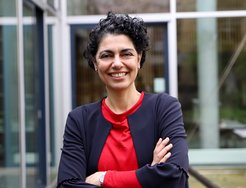 My research on comparative family law seeks to understand the context and fundamental assumptions behind gender roles, parenthood, and family concepts and to illuminate the various legal forms they take. I am very happy to be working as a scholar here at the Max Planck Institute because I enjoy immersing myself in the study of social phenomena and their presentation as law, just as I enjoy exploring the various factors that shape the law.


Prof. Dr. Nadjma Yassari is a Senior Research Fellow and Head of the Research Group "Changes in God's Law – An Inner-Islamic Comparison of Family and Succession Laws"
» Profile

Minerva LAW Network
The Minerva LAW Network is an organization for women lawyers on various career paths spanning from academia, the judiciary, government, and the private sector all the way to media and electoral politics. Organized by women legal scholars from four Max Planck institutes, it offers many kinds of networking opportunities. For more information, visit https://minervalawnetwork.com/.
---

Images:
Header image: © shutterstock/AJP
Sophia Schulz: private
all others: © Max Planck Institute for Comparative and International Private Law / Johanna Detering