Welcome Center for Guests and Scholarship Recipients
Every year roughly 1,000 researchers from around the world come to visit our Institute. The Welcome Center helps guests and scholarship recipients prepare for and organise their stay at the Institute and in Hamburg. Regardless of the task – whether filling out a scholarship application, searching for housing, securing health insurance or completing a visa application – Barbara Schröder is here to help you with your needs.

Please note: As of 2023 we can again accommodate new visiting scholars in the reading rooms as occupancy in the reading rooms returns to full capacity in the new year. However, because of substantial demand, there are currently very few spots available.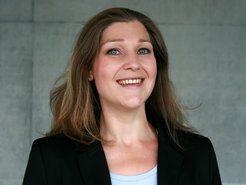 "It brings us great pleasure in knowing that you have chosen to complete a research stay at our Institute. On the following webpages we have compiled important information to assist you in preparing for both your travel and your stay here in Hamburg. If you have questions about our scholarship program, please refer to the following link. For all other questions, feel free to contact me directly."