The Origins of Company Law
A journey of discovery exploring major articles of association from the past and present
Legislation in the field of company law arrived on the scene only at a relatively late stage. For centuries, it was articles of incorporation and contracts which ensured that the rules essential to the existence of a company were set out in a binding manner. From accounting and non-competition clauses to the structuring of management and supervisory bodies, these instruments served as models for the later creation of statutory rules.
"Many business law innovations have their origin in charters and contracts. Nonetheless, articles of association have up to now only seldom been an object of research in their own right", observes Institute Director Holger Fleischer. Together with Sebastian Mock, Professor at the Vienna University of Economics and Business, Professor Fleischer launched a research project whose results have now been published. The volume "Große Gesellschaftsverträge aus Geschichte und Gegenwart" [Major Articles of Association Past and Present] documents and discusses 27 famous articles of associations – some drawn from firm archives which have only now been made available to academia and the public. The authors presenting these case studies include Yannick Chatard, Matthias Pendl and Julia Tittel, all Institute fellows conducting research in Holger Fleischer's working group. Also participating in the project were former Institute staff members Konstantin Horn, Klaus Ulrich Schmolke and Eckart Bueren.
Forerunners of legal standardization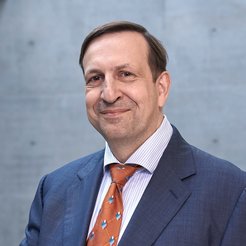 "Many business law innovations have their origin in charters and contracts. Nonetheless, articles of association have up to now only seldom been an object of research in their own right."
– Holger Fleischer –
Subsequent to the standardization of the entire regime of company law in the 19th and 20th centuries, articles of incorporate have not been the subject of much attention. Textbooks and commentaries focus on statutory law. However, long before the first individual laws or company law codifications existed, individuals joined together by means of contract in order to pursue common purposes and agree upon appropriate contributions. "Articles of incorporation form the basic building blocks of the legal order governing associations," summarizes Holger Fleischer.
Evolution and Variety
The legal forms of the companies and organizations studied in this research project are as diverse as the companies themselves. In identifying the forerunners of the modern stock corporation, the edited volume traces a historical arc, with landmarks including the ancient Roman societas, the partnerships of the Florentine Medici and the Augsburg Fuggers, and the Dutch East India Company. A chapter in German economic and commercial history is told by the charter of IG Farben and by the Alfried Krupp von Bohlen and Halbach Foundation's articles of association, documents that have now been made publicly accessible for the first time. Farben sowie die erstmals öffentlich zugänglich gemachte Satzung der Alfried Krupp von Bohlen und Halbach-Stiftung.
Hamburg has shown itself to be a particularly fertile location for special-purpose business agreements. No less than four contributions deal with prominent companies and institutions found in the Hanseatic city. Accordingly, entries analyse the history behind the charter of the family business Tchibo, founded by Max Herz; the evolution of the Hamburger Hochbahn from a private entity to a state-owned stock corporation; the Bucerius Law School, organized as a non-profit corporation; and the articles of association of Hamburg's largest soccer club, the HSV Fußball AG.
Illustrative international material is provided by examples such as the Féderation Internationale de Football Association, better known as FIFA, which was founded in 1904 as a transnational association; the merger of Daimler-Benz and Chrysler to form DaimlerChrysler AG in 1998; and the 2015 articles of association establishing the global Internet giant Alphabet/Google.
Uncovering Key Documents
Major articles of association and charters are thus key company law texts. Yet anyone who wishes to learn more about them, must first gain access to them. "In part, this is extraordinarily laborious. Some documents have been preserved in archives, such as a contract concluded in 1455 between members of the Medici family and a non-family partner on the operation of exchange and commercial business in Bruges," explains Holger Fleischer. "The archives of the Fugger family and their foundation, which date back to 1554, are particularly rich in material. Modern charters can sometimes be found in collections that exist today at many large companies, modelled on the Krupp archive founded in 1905."
Valuable Material for Foundational Research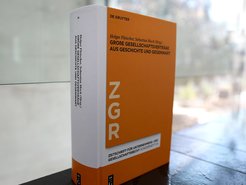 Recent access to historical and contemporary sources has proven a treasure trove for foundational research in corporate law. Particularly valuable is the analysis of those charters which, owing to their pioneering character, have contributed significantly to the development of modern company law. For example, with the relationship between the Medici banking house and its subsidiaries established in London, Bruges, Geneva, Avignon, and Lyon, we can identify the earliest European partnership group.
"Of great interest for legal research are the charters of those family businesses that have played a central role in the development of company law over the centuries," notes Holger Fleischer. "Cross-generational case studies of the Fugger dynasty, of the Siemens family, and of the Cologne banking house Sal. Oppenheim offer considerable insight into complex interactions and intra-family power relations."
The Standard Oil Trust Agreement of 1882, often referred to as the "mother of trusts," represents an outstanding legal innovation. Its novel trust construction served as the blueprint for other trusts that for decades shaped America's industrial landscape.
An Interdisciplinary Bridge
The new engagement of legal scholarship with articles of association opens up new and never before explored possibilities for cooperation with the fields of humanities and economics. In addition to general history, the editors and contributors have a particular focus on economic and business history,. The present work could thus become a springboard for a variety of interdisciplinary research projects.


, (

eds.

)
, Große Gesellschaftsverträge aus Geschichte und Gegenwart (Zeitschrift für Unternehmens- und Gesellschaftsrecht, Sonderheft 24), de Gruyter, Berlin 2021, VII + 1379 pp.
---
Images: © Max Planck Institute for Comparative and International Private Law / Johanna Detering