Academic career paths for lawyers in Japan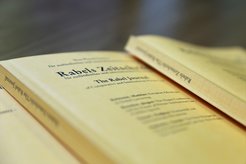 In the recent special issue of the RabelsZ journal dedicated to the topic of "Academic Career Paths for Lawyers", Prof. Dr. Harald Baum examines the academic career paths of lawyers in Japan.
Upon reviewing current discussions in Japan and Germany about academic careers in law, a fundamental difference quickly stands out: In Germany, the focus is primarily on how the many qualified young academics can secure a suitable professorial chair. In Japan, by contrast, the main focus is on the dual question of how vacant chairs can be refilled in light of the falling number of applicants and what needs to be done to make academic legal careers once again attractive.
A second major difference lies in the manner in which such careers are pursued in the two countries. In Japan, tenure-track positions in the form of internal appointments have so far been the rule, while in Germany these remain the exception. Correspondingly, changing one's university during a legal career is rare in Japan whereas the opposite is true for Germany.

The article is accessible at SSRN: Max Planck Private Law Research Paper No. 20/4

, Akademische Karrierewege für Juristen in Japan, Rabels Zeitschrift für ausländisches und internationales Privatrecht 84 (2020), 374–398.