Yuko Nishitani awarded Philipp Franz von Siebold Prize
Prof. Yuko Nishitani is this year's winner of the Philipp Franz von Siebold Prize for Japanese scholars. The jurist will spend the research time associated with the award at the Max Planck Institute for Private Law, continuing her close and long-standing association with the Hamburg Institute.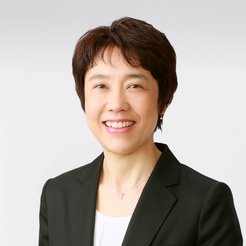 Yuko Nishitani has been a professor at Kyōto University since 2015, having previously held posts as professor at Kyūshū University in Fukuoka and prior to that at Tōhoku University in Sendai. She completed her doctorate on a historical PIL topic in Heidelberg under the supervision of Erik Jayme, undertook research in various locations in Europe and the USA, and, among other positions, served as Director of Studies and Lecturer at the Hague Academy for International Law, where she has been a member of the Curatorium since 2017.
Already during her period as a doctoral candidate, Yuko Nishitani had concluded research stays at the Max Planck Institute for Comparative and International Private Law in Hamburg, and she has since that time been a regular guest who is closely associated with the Institute and its Centre of Expertise on Japan. In addition to her brief annual stays, she carried out research at the MPI from 2009 to 2011. Since 2004 she has been part of the advisory board of the Zeitschrift für Japanisches Recht/Journal of Japanese Law. She has since 2016 also been the coordinator, on the Japanese side, of the Institute's cooperative partnership with the University of Kyoto, and in this capacity she has had the opportunity to welcome numerous researchers from the Institute to Kyoto.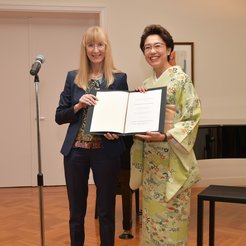 The Philipp Franz von Siebold Prize, which was founded by the President of the Federal Republic of Germany in 1978, is awarded annually to a Japanese scholar who has made unique contributions towards a better mutual understanding of culture and society in Germany and Japan. The prize carries an endowment of 50,000 Euros.
The Max Planck Institute warmly congratulates Yuko Nishitani on her having received this profound honour and is delighted that she will spend the research time associated with the award at the Hamburg Institute.