The Rise of Asian Economic Power. A Question of Corporate Management?
As recently as two decades ago, independent directors were oddities in Asia's boardrooms. This has fundamentally changed in the last twenty years. Parallel to the economic ascent and internationalization of Asia, the number of independent directors operating at the management level has grown. Harald Baum, head of the Institute's Japan Unit, together with Luke Nottage and Dan W. Puchniak, has undertaken an academic study of this until now scarcely observed international phenomenon.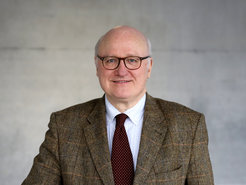 For some time in the USA, and more recently in Europe, monitoring by independent directors has been understood as a cornerstone of corporate governance. What began as a principle of good governance is now compulsory in many locations. This development has been quite thoroughly researched in respect of the USA, Great Britain and Germany. But what is the situation in Asia? The increasing influence of the Asian economic realm on the global economy is undeniably palpable. In 2020 it is expected that three of the world's four largest economies will come from Asia. What role has been played by independent directors in Asian companies? It is this question that has been tackled by Harald Baum, working together with Luke Nottage from the University of Sydney, Dan W. Puchniak from the National University of Singapore, as well as additional comparative company law scholars and experts from each of the jurisdictions subject to inquiry.

U.S. Concept not Applicable in Asia

Up to now, international scholars have viewed the term "independent" and the functions exercised by independent directors as being mostly identical across all jurisdictions. This belief has been based on the widespread assumption that the U.S. concept of "independent directors" has been implemented around the globe. "Yet this assumption does not inevitably apply as regards independent directors in Asia," explains Harald Baum. Rather, the conventional wisdom must be rethought given that, in the leading Asian economies, the institution of "independent directors" has proven highly path-dependent, and thus it has developed in a widely varying fashion across Asian jurisdictions.

Comparative Study of Seven Core Asian Countries

Together with Luke Nottage and Dan W. Puchniak, in "Independent Directors in Asia" Baum makes clear that the current academic consensus is in fact too narrow and that the development of the institution in each jurisdiction must be considered on its own terms. In their comparative study looking at the seven core Asian jurisdictions of Japan, Korea, China, Hong Kong, Taiwan, Singapore and India, as well as Australia, and supported by historical and economic analyses as well as a comparative case study, the authors detail the variations in how each country has configured "independent directors".
It is particularly noteworthy that hardly any of the Asian conceptions of independent directors correspond to the original U.S. concept. Thus, the authors' findings call into question basic assumptions present in today's international discussion on corporate governance and mark new paths for future corporate governance studies.
, , (

eds.

)
, Independent Directors in Asia. A Historical, Contextual and Comparative Approach, Cambridge University Press, Cambridge 2017, 634 pp.

Content:
Dan W. Puchniak, Harald Baum and Luke Nottage: Introduction

Part I: Theoretical Framework
Harald Baum: The Rise of the Independent Director in the West: Understanding the Origins of Asia's Legal Transplants
Wolf-Georg Ringe: Independent Directors: A Theoretical Framework
Dan W. Puchniak and Kon Sik Kim: Varieties of Independent Directors in Asia: A Taxonomy

Part II: Asian Jurisdiction-Specific Chapters
Gen Goto, Manabu Matsunaka and Souichirou Kozuka: Japan's Gradual Reception of Independent Directors: An Empirical and Political-Economic Analysis
Kyung-Hoon Chun: Korea's Mandatory Independent Directors: Expected and Unexpected Roles
Xin Tang: Independent Directors in China: Facts and Reform Proposals
Hsin-Ti Chang, Yu-Hsin Lin and Ying-Hsin Tsai: From Double Board to Unitary Board System: Independent Directors and Corporate Governance Reform in Taiwan
Vivienne Bath: Independent Directors in Hong Kong
Dan W. Puchniak and Luh Luh Lan: Independent Directors in Singapore: A Corporate Governance Outlier?
Vikramaditya Khanna and Umakanth Varottil: Board Independence in India: From Form to Function?

Part III: Alternative Perspectives and Conclusions
Fady Aoun and Luke Nottage: The Rise and Unlikely Demise of Independent Directors in Australia
Bruce Aronson: Case Studies of Independent Directors in Asia
Souichirou Kozuka and Luke Nottage: Independent Directors in Asia: Theoretical Lessons and Practical Implications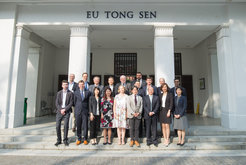 The volume compiles the findings of the research project "Independent Directors in Japan and Other Major Asian Jurisdictions", a project undertaken by Harald Baum together with colleagues from major Asian jurisdictions, especially Japan, as well as from Australia.
As part of the project, an eponymous symposium was held in summer 2014 in the Japanese-German Center Berlin (JDZB). The symposium was organized by the Max Planck Institute for Comparative and International Private Law along with the JDZB and the German-Japanese Association of Jurists.
A detailed report on the symposium can be found in the 2014 Activity Report of the Max Planck Institute for Comparative and International Private Law (in German).
In 2015 a follow-up workshop titled "Independent Directors in Asia" was held at the National University of Singapore and allowed for further discussion of the questions raised at the initial Berlin symposium.