25 Years of the Journal of Japanese Law
Since its founding in 1996, the ZJapanR/J.Japan.L. has developed into a central western-language forum for academic exchange on Japanese law. With Issue No. 50, Harald Baum, the former head of the Centre of Expertise on Japan at the Max Planck Institute for Comparative and International Private Law and founder of the Journal of Japanese Law, hands over the editorial reins to his successor at the Institute, Ruth Effinowicz. On the occasion of this change in leadership, Journal editors – including Institute Director Ralf Michaels on behalf of the MPI – the editorial committee and members of the advisory board honour the work of Harald Baum on the Journal as well as its steady growth.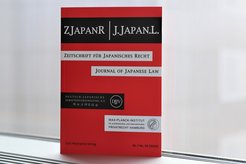 In its established format, the current issue once again presents articles covering a wide range of topics, such as the regulation and design of public spaces and services, shareholder democracy, the law of agency, collective redress, spousal rights and divorce as well as sentencing patterns of members of Japanese organized crime.
Additionally, the Anniversary Issue 50/2020 contains acknowledgments and appreciation as expressed by eight authors in an introductory section. The contributors look back on the development of the Journal and on the long-term and fruitful cooperation between the Institute, the German-Japanese Lawyers Association and the Australian Network for Japanese Law. It is unanimously agreed that Harald Baum had a decisive influence on the Journal, which boasts 15 special issues in addition to the 50 regular issues. His efforts as founder, editor and author are all the more impressive given his role as founder of the Japan Unit at the Institute and its evolution into the present Centre of Expertise on Japan.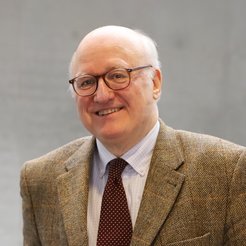 The ZJapanR/J.Japan.L. aims to be a truly international periodical for researchers and practitioners. Featuring comparative analysis on a full range of Japanese law topics, it adopts a variety of formats and methodological approaches and maximizes accessibility to Japanese law through publication in western languages (German, English and French). A continuously growing network of renowned Japanese law experts – now encompassing not only Japan, Germany and other European countries but also extending into the USA, Singapore and Australia – gives the legal periodical a global perspective. Following the change in leadership, Harald Baum will continue to support the editorial team as a member of the editorial committee. His work in that regard will be no less appreciated.