National Science Center of Poland awards OPUS scholarship to Mateusz Grochowski
Dr. Mateusz Grochowski, LL.M. (Yale), Research Fellow at the Max Planck Institute for Comparative and International Private Law, has received an OPUS scholarship from the National Science Center (NCN) of Poland in connection with his research project on the sources of contract law in digital markets. The aim of the project is to analyse the potential for extra-state regulation through digital platforms.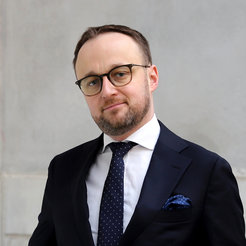 The project is focused on the regulatory role of online platforms such as Amazon, eBay, Uber and Airbnb. These providers act as intermediaries when concluding and implementing contracts that are agreed upon between platform users. To a large extent, the providers set their own rules and thus create contract law "microsystems". Since the platforms operate in a non-uniform legal setting that is shaped by national and transnational rules and characterized by many gaps and ambiguities, they are able to continuously expand and reinforce their autonomy as regards the setting of rules.
In his project entitled "Special-purpose sovereigns", Mateusz Grochowski examines, among other topics, the values that underlie the rules created by online platforms. He is particularly interested in the willingness of the platforms to include collective and protection-oriented goals in their regulatory systems, relating, for example, to consumer rights or non-discrimination. The aim of the project is, furthermore, to identify a conceptual and constitutional framework for the democratic legitimation of rules created by the platforms.
After receiving his doctorate from the Polisch Academy of Sciences, Mateusz Grochowski earned a Master of Laws (LL.M.) at Yale Law School. Among the honours and scholarships he has received, he was awarded the prize for the best Polish dissertation in the field of private law and Yale University's Fox International Fellowship. He is a fellow with the Information Society Project at Yale Law School and is a member of the European Law Institute's Research Group on the Law of Digital Services. In December 2020 he joined the editorial staff of the Journal of European Consumer and Market Law (EuCML).
Located in Krakow, the National Science Center (Narodowe Centrum Nauki – NCN) is the largest public institute in Poland supporting foundational research.