New Centre for the Application of Foreign Law
Globalisation, the European Single Market and migration unmistakeably shape the legal relations between individuals and businesses in today's Europe. With the increasing international interdependence of private and professional matters, the number of cross-border legal disputes heard by German judges is also growing. The frequent application of foreign law by German judges is indeed an occurrence which those outside legal circles are often unaware of. Yet where do judges secure the necessary knowledge about the 200 different legal systems found around the world?
Where private law disputes have points of contact with two or more legal systems, "private international law" decides which of these legal regimes applies. Its rules can now be found primarily in international treaties and European Union legislation, but in part such rules are also set out in national law. These rules require German judges, for example, to assess the validity of a marriage concluded by foreigners according to the law of their nationality, to determine the formal validity of a will on the basis of the law of the place where it was drawn up or to apply the law of the country where the damages occurred in establishing liability resulting from a traffic accident. At the same time, German procedural law obliges the courts to determine the applicable foreign law ex officio – a task which judges often cannot cope with on their own.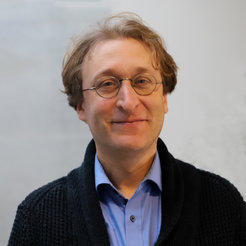 "In most cases requiring an ascertainment of foreign law, courts will commission experts, and our Institute is frequently called upon," says Jan Peter Schmidt. He heads the newly established Centre for the Application of Foreign Law, which now unites the administrative and content-related work associated with the crafting of expert opinions. "Working with foreign legal sources demands not only targeted language skills but also a knowledge of the foreign legal regime in terms of its systemic structure and interpretive methodology. Our researchers possess such qualifications. In addition, our law library holds the specialized literature that is required."
A long tradition of sharing knowledge
Since its establishment in 1926, the Institute has put its expertise – gained from a broad spectrum of foundational research – at the disposal of the general public. Accordingly, the preparation of expert reports on foreign law has from the outset been one of the tasks of Institute scholars. The expanse of knowledge and experience that has been steadily amassed over the decades now spans across the globe. In addition to Centres of Expertise for East Asian, Islamic, Russian and Latin American law, the Institute maintains various country desks that cover, among other things, the entire common law world.
The skill and knowledge that is anchored in the Institute is complemented by a thorough and closely-knit international network. "Our contacts with legal scholars as well as practitioners from all over the world help us to find relevant legal texts and court judgments and allow us to double-check our findings" says Schmidt. "The German Federal Court of Justice has consistently held that foreign law should be applied in the same way as would be done by a judge from the country concerned. As reflected in an often quoted utterance of the German jurist Werner Goldschmidt, the task of the expert is to capture as if with a camera the foreign law as actually lived. In order to meet this standard, much more than a translation of the relevant legal rules is typically required."
New research impulses
The preparation of expert reports at the Institute is primarily a service for the judiciary and not a primary research task. For this reason, only requests corresponding to the research topics studied at the Institute are accepted. Yet the involved fellows also acquire valuable impulses from working on these cases. "Considering concrete disputes and the specific practice of foreign courts and administrative bodies can sharpen the comparative law perspective in a manner not always achieved by purely academic research," says Schmidt, thus emphasizing the advantages of preparing expert reports. "We are always curious about the questions that foreign law raises in German courts. Working on such reports has in many instances provided us with exciting material for new research projects."