Prohibition of Abuse and Standardization
A law and economics examination of compulsory licensing and objections to compulsory licensing under competition law
In his doctoral dissertation, Jonas Kranz, former research assistant at the Max Planck Institute for Comparative and International Private Law, examines compulsory licensing under the lens of competition law.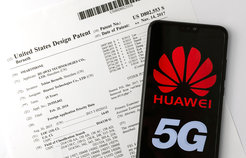 Standardization is a cornerstone of the modern economy. It creates, in particular, important technical foundations for digital communication. Every company that is active in the IT sector depends on the use of various interoperability standards that stem from hardware and software patents. A majority of the patents granted worldwide are held by firms such as Google, Apple, Samsung, Nokia, Motorola, Huawei or HTC. Since the start of the 21st century, these and other IT companies have engaged in patent wars, whereby injunctions are sought against one another so as to foreclose market entry. Thus far, competition law has only hesitantly developed answers regarding the abuse of patents for the purpose of hindering competition. One such vehicle is compulsory licensing. The author traces the lines of development of this conflict resolution instrument and examines competition-law-based objections to compulsory licensing as well as the economic factors that lead to its regulation. In so doing, the author describes the different approaches of the German, European and U.S. legal systems.
Dr. Jonas Kranz studied law at the Universities of Göttingen and Thessaloniki. In connection with this dissertation, for which he received his doctoral degree in 2020 from the University of Hamburg, he completed research stays at the European University Institute in Florence and at Bocconi University in Milan.



, Missbrauchsverbot und Standardisierung – Eine rechtsökonomische Untersuchung zur kartellrechtlichen Zwangslizenz und zum Zwangslizenzeinwand (Schriften zum Wirtschaftsrecht, 326), Universität Hamburg 2020, Berlin 2021, PhD Thesis, 233 pp.