New Monthly Workshop: "Private International Law in Africa"
Institute Director Ralf Michaels and Institute Research Fellow Justin Monsenepwo have initiated a virtual workshop series which will present and discuss academic work focused on the private international law of Africa. The initial workshop will take place on 12 April 2021.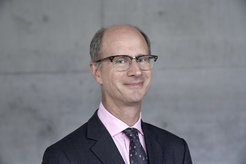 "We are witnessing a rapidly growing interest in research relating to private international law in Africa", says Ralf Michaels. "It is our desire to highlight this development in an academic forum, thus allowing a closer examination of individual topics and an exploration of new areas of discourse. Participation is open to all interested students and researchers."
As part of the monthly workshop, a broad circle of African scholars will present their most recent work in the form of impulse lectures that look to spur further reflection. A subsequent round of discussion including all workshop participants will then consider, in particular, what possible approaches can be derived so as to advance the framework of African private international law.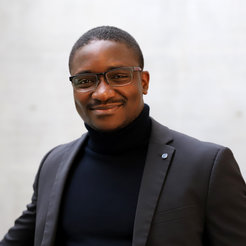 "In light of the growing international integration of civil law and economic and commercial law, private international law in Africa has the potential to assume an important role for topics such as globalisation, regional economic integration and immigration", observes Justin Monsenepwo, who, as an expert in African law, also serves as guest lecturer at the University of Montreal, the University of Johannesburg and the Shanghai University of Political Science and Law.
Each of the approximately one-hour-long workshops will feature a guest lecturer whose remarks – made in either English or French – will be followed by open discussion. The workshop kick-off, scheduled for 12 April 2021 at 2:00 p.m., will see Jan L. Neels, Professor of International Commercial Law at the University of Johannesburg, introduce African principles of commercial private international law.
Further details on the planned workshop as well as information on registration can be found here.