Jan Peter Schmidt awarded post-doctoral degree by the University of Regensburg
Priv.-Doz. Dr. Jan Peter Schmidt, Senior Research Fellow at the Max Planck Institute for Comparative and International Private Law, was awarded his post-doctoral degree by the University of Regensburg in September 2020. His professorial teaching qualification covers the areas of civil law, comparative law, private international law, legal history and European private law.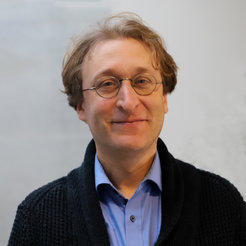 Jan Peter Schmidt studied law at the University of Konstanz and the Universidad Complutense in Madrid. He has been an academic staff member at the Institute since 2004, where he led the Latin America desk until 2011. His doctoral dissertation, a historical-comparative examination of the Brazilian Civil Code of 2002 ("Zivilrechtskodifikation in Brasilien: Strukturfragen und Regelungsprobleme in historisch-vergleichender Perspektive"), was awarded the 2009 Otto Hahn Medal of the Max Planck Society. Presently he heads the Centre on the Application of Foreign Law at the Institute.
In his post-doctoral dissertation (Habilitationsschrift), Jan Peter Schmidt focuses on the administration and liquidation of deceased persons' estates from a historical and comparative perspective. At the heart of his study is not the question of "Who inherits?", but rather the way the desired distribution of the estate assets is brought about. Schmidt depicts the trade-offs that each legal order is faced with particularly in connection with the liabilities attached to an estate and explains how in German law the attempt to strike an adequate balance has resulted in a highly complicated and frequently criticised rule on the liability of heirs (Erbenhaftung). His findings not only lead to a better understanding of the commonalities and differences amongst European legal regimes but are also capable of providing important impulses for a future reform of the BGB.