Coronavirus: Protective Measures Update
Staff members and guests of the Institute are continuing to work within the limited on-site operation framework. There continues to be limited access to the Institute.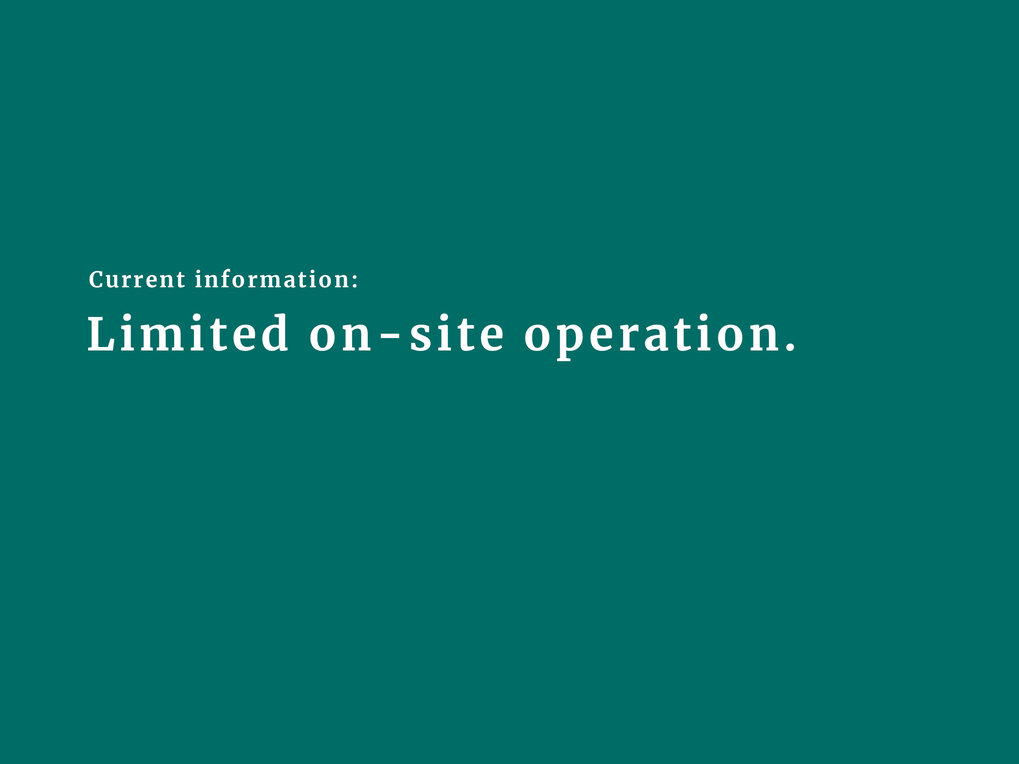 Note: New or amended information appears in italics.
The Institute building is open for staff members, authorised guest researchers, and to a limited degree for visitors attending events. The library is open to staff members and currently authorised guest researchers, but will remain closed to day guests. Due to the Corona pandemic and the remaining strong limitation of the number of reading room spaces, no new visiting scholars will be admitted for 2021 until further information.
As of Friday, 2 April 2021, §10a Para. 2 of the Hamburg Corona Rules and Regulations requires that medical face masks (surgical masks or FFP2 masks) be worn at the workplace whenever more than one person is present in a room or office. Accordingly, all reading room guests must wear a face mask at all times. The same rule applies when visiting Café Max and other common rooms.
Staff members, authorised guest scholars and visitors who are travelling from a risk-region as designated by the Robert Koch Institute are permitted to enter the Institute only 14 days after arriving in Germany. This period will be shortened where such individuals can present to the Institute a negative test that should take place earliest 5 days after arrival in Germany.
Please note: Individuals returning from risk-regions as well as guests who travel from risk-regions are now legally required to take a Covid-19 test and to go into self-isolation until the results have been provided.
Anyone who has been in close contact with a person found to be infected with the coronavirus may not enter the Institute during the two week-period following the last contact with the infected person. The prohibition of entry will be lifted once the individual is free of symptoms and can produce a negative Corona test result that has been conducted no earlier than five days after the last contact with an infected person.
Entry is not permitted for individuals with cold or flu-like symptoms (e.g., fever, breathing problems).
The Institute management has discretion to adopt further limits on entrance.
At present no in-person events are being held at the Institute. Where possible, events are being conducted online.
Alongside the currently limited on-site operation framework, additional infection prevention measures apply which prevent normal operation at the present time.