Ruth Effinowicz, LL.M., M.A.
Senior Research Fellow
Centre of Expertise on Japan
Supervising Editor of the Zeitschrift für Japanisches Recht / Journal of Japanese Law

Main Fields of Research
Japanese law, comparative law, public international law
Vita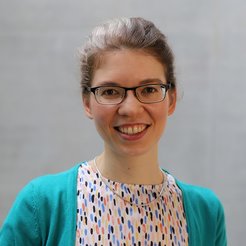 Ruth Effinowicz studied law at the Universities of Cologne and Paris 1. Additionally, she completed a programme in Japanese studies. She is completing her doctoral dissertation on Japanese law at the Institute for International Peace and Security Law at the University of Cologne, where she has worked as a research assistant before taking up a similar post at the Institute for Public International Law at the University of Bonn.
Ruth Effinowicz has joined the Institute in April 2020.