The Law of the Mercosur
The Institute project on the Economic Law of Mercosur ("Wirtschaftsrecht des MERCOSUR") under the leadership of Prof. Dr. Basedow and Dr. Samtleben began in April 1999 after lengthy preparations. It received support from the Volkswagen Foundation for staff and material costs. This research project focused primarily on competition law, commercial arbitration, provisional remedies and transport law. After the successful conclusion of the group established as part of this project, the topic remained a subject of research at the Institute and was pursued within the Latin America Unit.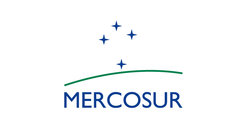 The Common Market of the South (in Spanish "Mercado Común del Sur", in Portuguese "Mercado Comun do Sul", hence the acronyms Mercosur and Mercosul) is a South American association for fostering integration, which was initiated by Argentina, Brazil, Paraguay and Uruguay in 1991 through the Treaty of Asunción, and has since undergone a gradual institutional evolution. Legal harmonisation has taken place in areas including some parts of international private law and civil procedure.
Following a promising initial phase in which both trade within the region and foreign investment increased dramatically, the integration process has been stalled out since the start of the twenty-first century. The eponymous "Common Market" remains no more than a programme, and even the customs union has yet to be completed. Political tensions among the member states have also plunged Mercosur into multiple existential crises, as for example when Venezuela was admitted as a fifth full member without Paraguay's approval (this membership was in turn suspended at the end of 2016 for alleged treaty violations).
Mercosur has been negotiating an interregional association agreement with the European Union since 1999, but despite repeated pronouncements that an agreement is imminent, these negotiations have yet to be concluded.