Eckart Bueren honoured for his post-doctoral dissertation
Priv.-Doz. Dr. Eckart Bueren, Dipl.-Volksw., senior research fellow at the Institute, has been conferred the 2018 research prize of the Stiftung Kapitalmarktforschung für den Finanzstandort Deutschland. The award, carrying a grant of 10,000 Euro, was conferred at a foundation symposium held on 23 November 2018 in Wolfsburg.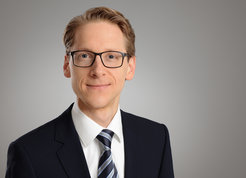 The Capital Market Law Foundation for the Financial Centre of Germany (Stiftung Kapitalmarktforschung für den Finanzstandort Deutschland) pomotes excellent, practice-oriented research in the field of capital markets. In his post-doctoral dissertation (Habilitationsschrift) on the topic of short termism in company and capital markets law, Eckart Bueren examines the concern – both disputed and potentially highly significant – that a capital-market-oriented company could come under excessive short-term pressures so as to undermine its function as a capital reservoir, to the detriment of economy and society. The changeable legal and economic debate about short-termism has not yet been systematically studied neither in Germany nor abroad. The work of Eckart Bueren closes this research gap, examining the controversy about short-term orientation and and thereby about how to safeguard the purpose of the public company, one of the great debates in company law, in a comprehensive way combining the history of law and ideas, comparative law and law and economics.
Eckart Bueren studied law in Münster and Bonn and economics in Hagen. He has been engaged at the Institute since 2011, where he has inter alia been responsible for the regional unit on Switzerland. He was conferred his post-doctoral degree in 2018 by Bucerius Law School and has accepted an offer for a full professorship at the university of Göttingen.