Brooke Marshall appointed Lecturer at the University of New South Wales (Sydney)
Brooke Marshall, former Senior Research Fellow at the Max Planck Institute for Comparative and International Private Law, has been appointed as a tenured Lecturer at the University of New South Wales (Sydney). Her research focuses on comparative and international private law, with a particular emphasis on contracts and jurisdiction.
Dr Brooke Marshall worked at the Institute from 2014 to 2019, and headed the Australian and New Zealand units.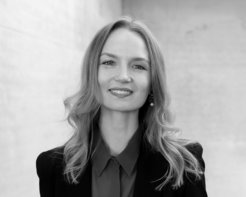 While at the Institute, she wrote her dissertation, which deals with asymmetric jurisdiction clauses in international contracts, focusing particularly on the enforceability of asymmetric clauses before French, English and German courts under EU law. These are clauses that give one party in a dispute the right to decide before which court that dispute will be resolved. However, the particularities of civil justice vary considerably from country to country. Procedural rules especially exhibit major differences. Asymmetric clauses thus result in the decision-making party exerting a significant influence on the substance of a dispute. A detailed article on Dr Marshall's doctoral project is available in the 2018 MPI Activity Report.
Brooke Marshall completed her doctoral thesis summa cum laude at the University of Hamburg in 2019. Her dissertation will be published by Oxford University Press as a monograph.