Dr. Philipp Ceesay, LL.M. (Harvard), né Scholz
Senior Research Fellow under Prof. Dr. Dr. h.c. mult. R. Zimmermann

Main Fields of Research
Corporate and Partnership Law, Succession Law and the Law of Obligations (in historical and comparative perspective), Foundation Law, Civil Procedural and Insolvency Law
Vita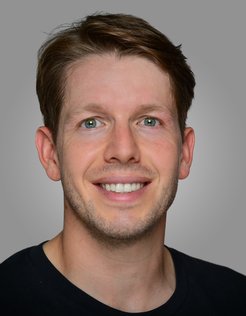 Philipp Ceesay, born 1989 in Leipzig, studied law at the Friedrich Schiller University of Jena from 2007 to 2013, including a one-year exchange to Trinity College Dublin. Afterwards, he was a Research Associate to Professor Walter Bayer from 2013 to 2016 at the University of Jena, where he finished his doctoral studies in 2014. For his dissertation, Philipp received prizes from the University of Jena and the Thuringian Working Group on Corporate Law. During his practical training, Philipp worked as a Research Associate to Professor Reinhard Zimmermann at the Institute from 2016 to 2017.
After having passed the bar exam in 2017, Philipp completed an LL.M. at Harvard Law School with scholarships from the German National Academic Foundation and the German Academic Exchange Service. He returned to the Institute as a Senior Research Fellow in 2018 for post-doctoral studies (Habilitation) under Professor Zimmermann. In Michaelmas Term 2019, Philipp was the Max Planck Gildesgame Fellow at the Institute of European and Comparative Law and St Catherine's College at the University of Oxford. Since 2019, he has been the vice president of the Society of Young Private Law Scholars and, in that capacity, co-organized its 31st Annual Conference in Hamburg 2020/2021.
Philipp's research focuses mainly on corporate law as well as German and European private and procedural law. His post-doc thesis analyses the resiliency of testamentary formalities from a comparative and historical perspectives. Since arriving at the Institute, Philipp has been teaching contract, sales, property, commercial, succession, and family law in the exam prep course at the Bucerius Law School. In 2021, he gave individual lectures on comparative law in Professor Katharina Boele-Woelki's course at the Bucerius Law School. In winter term 2021/2022, Philipp substitutes Professor Walter Bayer at the University of Jena in teaching the corporate law course within the business law concentration.