Private Law Gazette
The stories behind the research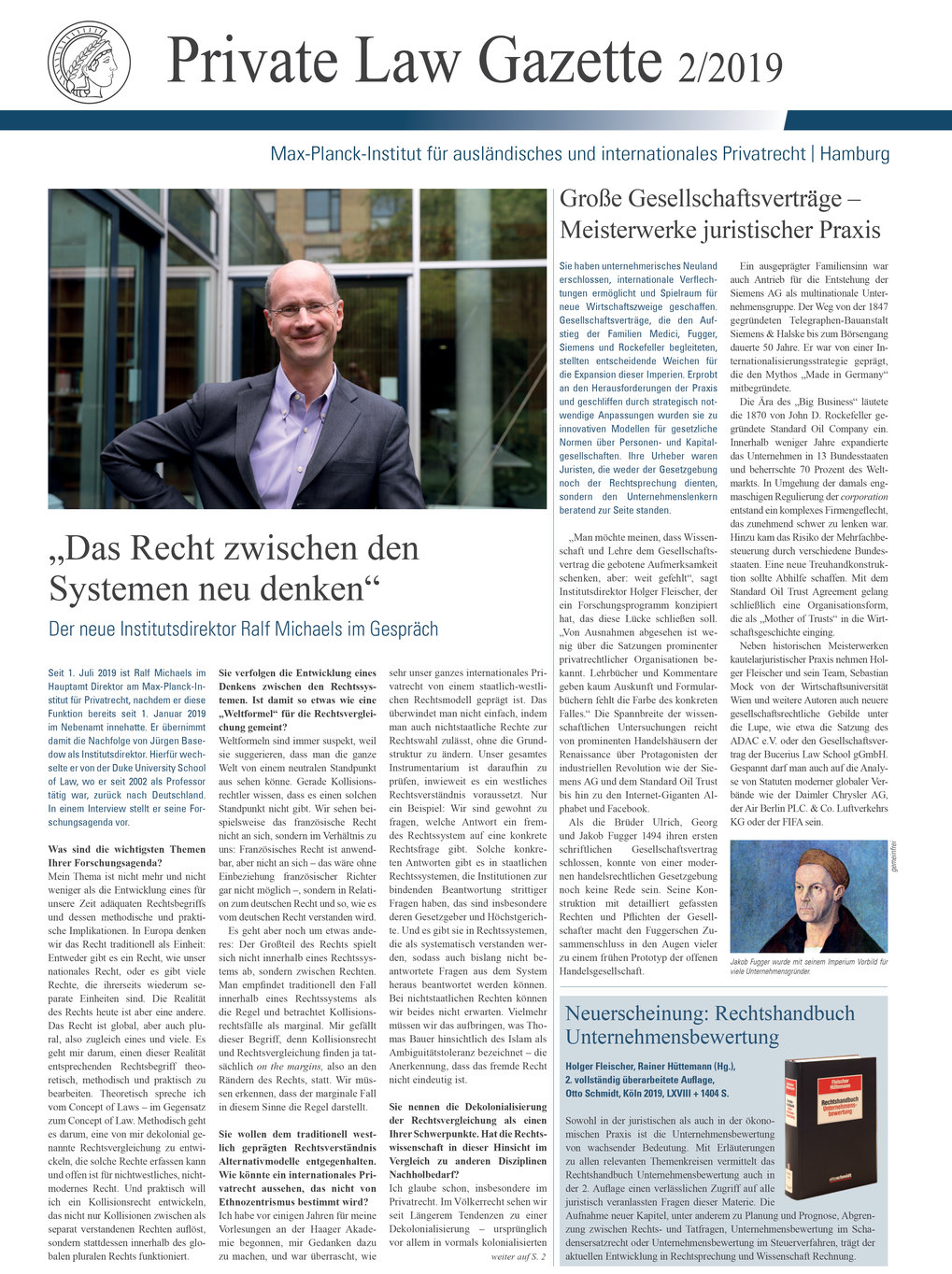 The Private Law Gazette is our print newsletter. We feel that our "stories behind the research" are best presented in a bi-annual print publication rather than a digital newsletter. In the Private Law Gazette we put individual research projects into a social and economic context, describe the people who conduct research at our Institute and show the everyday importance of our research. We would be happy to send you the journal on a regular basis.
If you would like to receive the Private Law Gazette (in German) regularly by post, please send an email containing your postal address to: newsletter@mpipriv.de.
You can read the current issue of the Private Law Gazette (in German) here.