Ralf Michaels elected as Titular Member of the International Academy of Comparative Law
Prof. Dr. Ralf Michaels, LL.M. (Cambridge), Director at the Max Planck Institute for Comparative and International Private Law, was in July 2019 elected as Titular Member of the International Academy of Comparative Law/Académie internationale de droit comparé (IACL/AIDC). Prior to this point, he had for many years been an Associate Member of the world's largest comparative law association.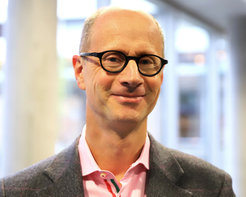 The International Academy of Comparative Law was founded at the Hague in 1924 and is dedicated to the aim of fostering comparative legal research around the globe. This is realised primarily through the staging of large-scale international congresses and the dissemination of multiple publications. In addition, the Academy participates in cooperative partnerships with a variety of scholarly institutions, including the Max Planck Institute for Private Law. New members are elected annually by current members following their nomination by an existing member or a national committee.
Ralf Michaels has been Director at the Institute since 2019. Before assuming this role he was the Arthur Larson Professor of Law at the Duke University School of Law. He has, additionally, served as guest professor at the Universities of Paris II Panthéon-Assas, Princeton, Pennsylvania, Toronto and Tel Aviv and also at the London School of Economics. He conducted research as a fellow at Harvard and Princeton well as at the American Academy in Berlin. With a primary focus on the comparative study of private international law, his research extends further so as to also include private law theory and topics situated at the intersection of law and globalisation.