Matteo Fornasier appointed professor at the University of Greifswald
Matteo Fornasier, former research fellow at the Max Planck Institute for Comparative and International Private Law, was appointed professor of civil law and labour law at the University of Greifswald as of 1 May 2019. He is presently holding lectures on labour law and legal methodology in the current summer semester.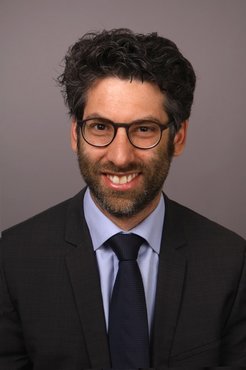 Prof. Dr. Matteo Fornasier, LL.M. (Yale) studied law at the Ludwig-Maximilians-Universität München, completed a programme of study at the London School of Economics and Political Science and received his master of law degree from Yale Law School. In 2011 he was awarded his doctoral title in Munich in connection with his dissertation exploring mandatory contract law and general terms and conditions in the free market.
From 2008 to 2017 Matteo Fornasier was engaged as a researcher at the Institute and was, in particular, responsible for the country desk (Länderreferat) on Italy. He served as lecturer at Bucerius Law School and the University of Hamburg and was also guest professor at the Adam Mickiewicz University Poznan as well as the China-EU School of Law in Peking. In 2016 he received his professorial qualification from the University of Hamburg; his post-doctoral dissertation examined collective agreements in cross-border companies ("Kollektivvereinbarungen im grenzüberschreitenden Unternehmen – Studien für ein europäisches Kollektivvertragsrecht").
Focal points of Matteo Fornasier's research are civil law, labour law, private international law and comparative law.