Harald Baum awarded the 2019 Eugen and Ilse Seibold Prize of the DFG
In recognition of his many years of successful engagement and his contributions to German-Japanese academic as well as cultural exchange, Prof. Dr. Harald Baum, senior research fellow and head of the Centre of Excellence for Japan at the Institute, has been honoured with the Eugen and Ilse Seibold Prize of the Deutsche Forschungsgemeinschaft (DFG, German Research Foundation). The award ceremony will take place on 9 September 2019 in Bonn.
Scholarly exchange between Japan and Germany has for many years been a central focus of the academic work of Harald Baum. In 1985 he founded the Centre of Excellence for Japan at the Max Planck Institute for Comparative and International Private Law, and he has led the Centre since that time. Additionally, he is the coordinator of the academic exchange between the University of Kyōto and the Institute. The statement of the prize jury also highlighted his activities as editor-in-chief of the "Zeitschrift für Japanisches Recht / Journal of Japanese Law", established by Harald Baum in 1996 and currently the world's only Western-language legal periodical providing regular documentation and analysis of the myriad developments in Japanese law.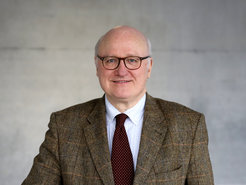 Harald Baum is professor at the University of Hamburg and a research associate of the European Corporate Governance Institute in Brussels. He serves as vice-president of the German-Japanese Association of Jurists (DJJV) and is member of the Academic Advisory Council of the Interdisciplinary Centre for East Asian Studies (IZO) at the Goethe Universität, Frankfurt am Main, member of the Advisory Board of the Australian Network of Japanese Law (ANJeL), member of the Académie Internationale de Droit Comparé, and member the German Society of International Law, amongst others.
The Eugen and Ilse Seibold Prize is awarded biennially to Japanese and German researchers in recognition of their exceptional contribution towards advancing understanding between the two countries. The award rotates regularly between the humanities and social sciences, on the one hand, and the natural sciences, on the other.
Honoured along with Harald Baum this year is Kōichirō Agata, political and administrative scholar at Waseda University in Tokyo. As summarised by Prof. Dr. Katja Becker, vice-president of the DFG and head of the prize jury: "Kōichirō Agata and Harald Baum aren't just renowned as outstanding researchers in their respective countries and subject areas. They are also highly regarded in each other's country and have made a significant contribution to German-Japanese understanding through their considerable personal dedication, especially in the area of student exchanges."