The Impact of the Association Agreement on Ukrainian Private Law
The Association Agreement between the European Union and Ukraine was signed in 2014. It commits Ukraine to structural reforms of its state and economy in order to make the creation of a free trade area possible. Prof. Dr. Jürgen Basedow, Emeritus Director of the Max Planck Institute for Comparative and International Private Law, critically examines the agreements on market integration in his article "EU Private Law in Ukraine – The Impact of the Association Agreement".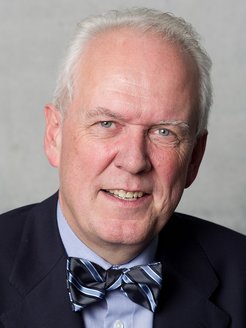 The preconditions for the free trade zone include Ukraine introducing EU standards and implementing considerable adjustments to private law and commercial law. In his article, Basedow examines the provisions of the agreement in terms of their impact on Ukrainian private law, identifying points of criticism in various areas.
In the law of financial services and consumer law, for example, Ukraine is being burdened with excessive requirements, according to Basedow; some of these are redundant, and some of them can even have detrimental effects. He also argues that the agreement's strict consumer protection standards are not an absolute prerequisite for cross-border trade and would raise prices, which would in turn further reduce the purchasing power of Ukrainians and thus negatively impact the country's economy. In other areas, Basedow points out inconsistencies: in passenger transport law, for example, the regulations for rail and sea transport are to be adjusted to EU acts, but those for air and bus transport, which are likely more important to the public, are not.
An agreement on legal cooperation between the EU and Ukraine in the field of private law has also been neglected almost entirely. In Ukraine, a former part of the Soviet Union, private law played a subordinate role for decades, a circumstance that should not have gone unnoticed during the negotiation of the Association Agreement, Basedow notes. Given the immense volume of legislation affected by the adaptation, Basedow writes, it would now be advisable to establish a fast-track legislative procedure in Ukraine.
The article is available on SSRN: https://ssrn.com/abstract=3299509
, EU Private Law in Ukraine: The Impact of the Association Agreement, in: , Ukrainian Private Law and the European Area of Justice, Tübingen 2019, 3–20. , (eds.)