Effects of the new Law on lay judges in China – A topic in the current issue of ZChinR
In April 2018, China enacted a new Law on the participation of citizens in judicial proceedings conducted at the People's Courts. In an article titled "Laienrichter in China nach dem neuen Schöffengesetz: Mehr als nur Dekoration?" [Lay judges in China under the new People's Assessors Law: More than mere window-dressing?] Prof. Dr. Knut Benjamin Pißler, head of the China unit at the Max Planck Institute for Private Law, addresses the topics covered by the Law and the consequences that it is likely to carry. The article appears in Vol. 25, No. 3 (2018) of the German Journal of Chinese Law (ZChinR).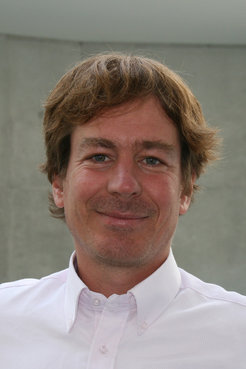 The use of non-professional judges in China is intended to create greater transparency and thereby combat corruption and improve the quality of the decision-making process. Additional objectives include educating citizens about the Law and creating greater trust in the judiciary and the legal system. To achieve these goals, the Law for the first time prescribes in detail the qualifications required of people's assessors and establishes an appointment process aiming to ensure that lay judges better reflect the overall population.
Another important element of the new Law concerns the composition of judicial panels, which in the future will consist of either three or seven members. As to the larger panels (composed of seven members), the Law provides that lay judges have an actual vote in determining factual questions but that they are limited to expressing their opinion on legal questions. By differentiating the role of lay judges based on the size of the panel, the question of whether a particular case is to be heard by a small or large panel takes on considerably greater significance. The criteria used in making this determination, however, remain uncertain in several respects.
, Laienrichter in China nach dem neuen Schöffengesetz: Mehr als nur Dekoration?, Zeitschrift für chinesisches Recht 25 (2018), 222–231.
The article is available at SSRN

About ZChinR
The quarterly appearing "German Journal of Chinese Law" (ZChinR) first originated in 1994 and has carried its current title since 2004. It is the only ongoing German-language publication addressing Chinese law. It publishes detailed reports and analyses in the section titled "Aufsätze (Articles)". Current legal developments are reported in "Kurze Beiträge (Notes)". In the section "Dokumentationen (Documentation)" one finds translations of the most important new Chinese laws. Additionally, ZChinR regularly publishes conference reports and reviews of books on Chinese law.