Consumer Privacy and Inequality
Transatlantic Seminar: Consumer Law, Technology and Inequality
Date:

Sep 1, 2021

Time:

04:00 PM

Location:

online
Speakers:
Hayley Tsukayama (Electronic Frontier Foundation)
Ari Ezra Waldman (Northeastern University School of Law)
Christiane Wendehorst (University of Vienna; President of the European Law Institute)
Wojciech Wiewiórowski (European Data Protection Supervisor)

Moderation: Przemysław Pałka (Jagiellonian University in Krakow)


About the topic:
The process of socioeconomic digitalization – a gradual move from offline commerce, entertainment, and communication, towards practices mediated by online platforms – has accelerated in the past two years during the Covid-19 pandemic. Corporations record a significant number of consumers' daily activities as data, directly affecting consumer privacy. Further, the firms monetize this data through product design or targeted advertising, extracting consumer surplus and afflicting behavioral, psychological, and economic harms onto the consumers. Simultaneously, one can observe growing inequalities in income, wealth, and opportunity in societies across the Atlantic.
As the organizers of the Transatlantic Seminar on Consumer Law, Technology, and Inequality, we believe that these two trends – of growing collection and usage of consumer information, and of increasing social inequalities – should be analyzed jointly. In an unequal world in which data, effectively, functions as a currency, distributive effects of privacy laws (or lack thereof) should not escape one's attention. Conversely, growth- and redistribution-oriented efforts will be incomplete unless they also account for consumer privacy. The ambition of the inaugural session of the Seminar is to interrogate this intersection of consumer privacy and inequality. We want to examine the role that the law has played in the creation of the world we currently find ourselves, and the specific problems that consumers face. This will set the floor for the discussion about the ways in which law and technology can be marshaled to protect privacy and combat inequality at the same time.

About the participants:
Hayley Tsukayama is a legislative activist for the Electronic Frontier Foundation, focusing on state legislation. Prior to joining EFF, she spent nearly eight years as a consumer technology reporter at The Washington Post writing stories on the industry's largest companies.
Hayley, who is CIPP/US certified by the International Association of Privacy Professionals, has an MA in journalism from the University of Missouri and a BA in history from Vassar College. She was a 2010 recipient of the White House Correspondents' Association scholarship.
Ari Ezra Waldman, a leading authority on law, technology and society, is a professor of law and computer science at Northeastern University. He directs the School of Law's Center for Law, Information and Creativity (CLIC). Professor Waldman studies asymmetrical power relations created and entrenched by law and technology, with particular focus on privacy, online harassment, free speech and the LGBTQ community.
Professor Waldman is a widely published scholar, including two books, Privacy As Trust: Information Privacy for an Information Age (Cambridge University Press, 2018) and Industry Unbound: The Inside Story of Privacy, Data, and Corporate Power (Cambridge University Press, 2021), and more than 30 articles published in leading law reviews and peer-reviewed journals, including the California Law Review, the Michigan Law Review, the Washington University Law Review, Cornell Law Review, Iowa Law Review, Indiana Law Journal and Law & Social Inquiry, among others. He has also written for the popular press, publishing in The New York Times, Slate, New York Daily News and The Advocate, among others, and serves on the editorial board of Law & Social Inquiry (LSI), a peer-reviewed journal that publishes work on sociolegal issues across multiple disciplines, including anthropology, criminology, economics, history, law, philosophy, political science, sociology and social psychology.

Christiane Wendehorst has been Professor of Civil Law at the University of Vienna since 2008. Amongst other functions, she is founding member and President of the European Law Institute (ELI), chair of the Academy Council of the Austrian Academy of Sciences (ÖAW), chair of the Civil Law section of the Austrian Jurists' Forum (ÖJT), co-chair of the German Data Ethics Committee and member of the Academia Europea (AE), the International Academy for Comparative Law (IACL), the American Law Institute (ALI) and the Bioethics Committee at the Austrian Federal Chancellery. Currently, her work is focussed on legal challenges arising from digitalization, and she has worked as an expert on subjects such as digital content, Internet of Things, artificial intelligence and data economy for, inter alia, the European Commission, the European Parliament, the German Federal Government, the ELI and the ALI. Prior to moving to Vienna, she held chairs in in Göttingen (1999-2008) and Greifswald (1998-99) and was Managing Director of the Sino-German Institute of Legal Studies (2000-2008).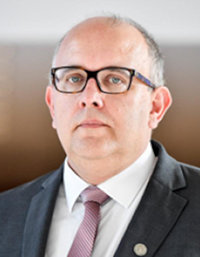 Wojciech Wiewiórowski is the European Data Protection Supervisor. He was appointed by a joint decision of the European Parliament and the Council on 5 December 2019 for a term of five years. Before his appointment, he served as Assistant European Data Protection Supervisor from 2014 to 2019 and as Inspector General for the Protection of Personal Data at the Polish Data Protection Authority, a position which he had held since 2010. He was also Vice Chair of the Working Party Article 29 Group.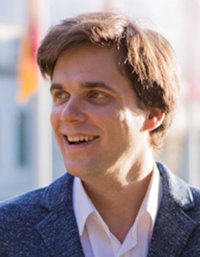 PrzemysławPałka is an assistant professor of law at the Jagiellonian University in Krakow, Poland, and an affiliated fellow at Yale's Information Society Project. His research interests encompass the intersections of private/economic law, technology and social justice. In particular, his work critically examines consumer law, data law, legal aspects of artificial intelligence, virtual items and data analytics, and the potential for law's automation. Previously, Pałka was Yale's Fellow in Private Law (2018-2020), holds a PhD ('17) and an LLM ('14) from the European University Institute in Florence, and an MA ('13) from the University of Warsaw. Tweets at @przemekpalka and blogs at https://przemysLAW.technology/.


About the seminar series: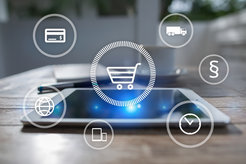 The Transatlantic Seminar on Consumer Law, Technology, and Inequality is a joint initiative of five partners: the Max Planck Institute for Comparative and International Private Law, the Yale Law School Center for the Study of Private Law, Jagiellonian University in Cracow, the Free University in Berlin, and the European University Institute in Florence. The seminar seeks to create a space for sharing knowledge, ideas, and experience across geographic and professional boundaries, with a special emphasis on bringing US and European scholars, policy-makers, and social activists together. Each session will combine speakers who rarely appear together but share interests at the intersections of law, economics, and society. [more information]