Guest lecture Mahmood Kooria: Women in the Name of Islam: Succession and Endowment Practices among Matrilineal Muslims
Afternoon Talk on Islamic Law
Date:

May 20, 2021

Time:

16:00

Location:

online
About the speaker
Mahmood Kooria holds research positions at Leiden University (the Netherlands), University of Bergen (Norway), and is a Visiting Faculty of History at Ashoka University (India). Amongst others, he was a postdoctoral research fellow at the International Institute for Asian Studies (IIAS) and African Studies Centre (ASC), Leiden and the Social Science Research Council (SSRC), New York. He did his PhD at the Leiden University Institute for History on the circulation of Islamic legal ideas and texts across the Indian Ocean and Mediterranean worlds. He has authored Islamic Law in Circulation: Shāfiʿī texts across the Indian Ocean and Mediterranean (Cambridge University Press, forthcoming).
About the topic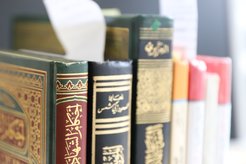 Millions of Muslims in several parts of Indonesia, India, Mozambique, Malaysia, Comoros, Sri Lanka, Somalia and Kenya have historically followed a distinctive familial system now generally identified as matrilineal or, one step further, matriarchal. Women had an upper-hand among them in many social, cultural, economic and political spheres, while men often got almost no role at all. Two aspects where these dynamics were visible, especially with regard to Islam, are the laws of succession (farāʾiḍ) and endowment (waqf). Both these areas provided strong points for women to substantiate their authority over property, family and society at large as much as religion. Utilizing the prospects of Islamic law that were often used to undermine their social systems, the matrilineal Muslims declared their family property as waqf to the women in the family or dedicated their property as waqf to religious institutions. This talk shall look at various gradations in the succession and endowment practices among matrilineal Muslims in order to explore how they enabled a different world for practicing and debating Islam.

A video of the virtual Afternoon Talk on Islamic Law can be found here for streaming:
Women in the Name of Islam: Succession and Endowment Practices among Matrilineal Muslims
Afternoon Talks on Islamic Law: Moderated by the Research Group on the Law of Islamic Countries, Mahmood Kooria (Leiden University, University of Bergen and Ashoka University) gave a talk on "Women in the Name of Islam: Succession and Endowment Practices among Matrilineal Muslims".