Lena Salaymeh joins the University of Oxford
Prof. Dr. Lena Salaymeh, former Senior Research Fellow at the Max Planck Institute for Comparative and International Private Law, will become British Academy Global Professor at the Oxford School of Global and Area Studies (as of 1 September 2020).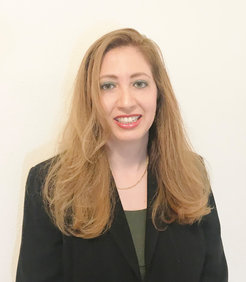 Lena Salaymeh is a scholar of law and history, with specializations in Islamic jurisprudence, Jewish jurisprudence, and critical research methods. Her scholarship on law and religion brings together legal history and critiques of secularism. In 2019 she was awarded a Guggenheim Fellowship and her first book The Beginnings of Islamic Law: Late Antique Islamicate Legal Traditions received the American Academy of Religion Award for Excellence in the Study of Religion in the category of Textual Studies.
During her time at MPI, Lena Salaymeh initiated, together with Institute Director Ralf Michaels, a long-term research project on decolonial comparative law. The project examines how coloniality structures prevailing understandings of law and how decoloniality can illuminate alternatives. By merging comparative law with decolonial theory, the project intends to develop both innovative legal scholarship and pragmatic legal policies for real-world implementation. Lena Salaymeh will continue to guide the project as co-leader following her relocation to the University of Oxford.
The British Academy annually awards four-year visiting professorship positions to ten internationally recognized scholars. The Max Planck Institute for Comparative and International Private Law enthusiastically congratulates Lena Salaymeh on her appointment.