Elena Dubovitskaya awarded post-doctoral degree by Bucerius Law School
On 5 December 2019, Elena Dubovitskaya, senior research fellow and head of the Centre of Expertise on Russia and other CIS countries at the Max Planck Institute for Comparative and International Private Law, was granted her post-doctoral degree from Bucerius Law School. She received her professorial teaching qualification (venia legendi) in the fields of civil law, commercial and company law, capital markets law, comparative law and Eastern European law.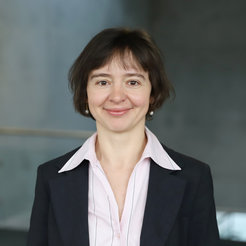 In her post-doctoral thesis, Elena Dubovitskaya examined the personal disclosure duties of members of companies' management or supervisory bodies. Such duties often are not legally regulated, but rather are derived from general legal provisions such as the duty of loyalty or culpa in contrahendo. However, the wish for disclosure, whether towards the company or towards the capital market, conflicts with constitutional law and data protection regulations when it concerns personal data. Examples of this include health information and information about professional or personal misconduct by members of these bodies. At the other end of the spectrum are the disclosure duties of managers interested in a management buyout, which in most cases only concern information about the company.
Elena Dubovitskaya shows that despite the differences among personal disclosure duties, they all share the same fundamental structure and thus belong to the same legal family. Her analysis focuses on German company and capital markets law, but also considers foreign law, especially US and English law, from a comparative perspective.
Elena Dubovitskaya studied law at Lomonosov Moscow State University, where she completed a dissertation in 2003 on freedom of establishment for companies in the EC. She then studied law at the University of Bonn and passed both state law exams. Elena Dubovitskaya has been a senior research fellow at the Institute since 2015.