Julian Jakob Hinz
Research Associate under Prof. Dr. Harald Baum

Vita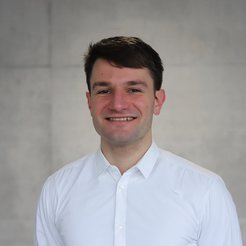 Julian Jakob Hinz has been employed as a research assistant at the Institute since November 2019.
He studied law at the University of Münster from 2012 to 2019. During this period he worked as a student assistant at the university's Institut für Umwelt- und Planungsrecht (Institute for Environmental Law and Planning Law); in addition, he completed an academic year abroad at Chuo University in Tokyo (2017-2018) and was awarded a PROMOS scholarship by the DAAD for this purpose.
In June 2019 he sat for the first state law exam at the Higher Regional Court of Hamm.