Jakob Olbing
Research Associate under Prof. Dr. Ralf Michaels

Vita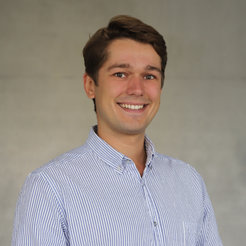 Jakob Olbing has been at the Institute since November 2019.
He studied law at the University of Freiburg from 2013 to 2019 and at the Chinese University of Hong Kong from 2015 to 2016. From 2015 to 2019 he worked as a student assistant to Prof. Dr. Matthias Jestaedt. The first state law exam he passed in spring 2019.
Jakob Olbing is researching conflicts of regulatory rights under the supervision of Prof. Dr. Ralf Michaels.