The Chinese "Handbook of Legal Formalities" – Topic in the current issue of the German Journal of Chinese Law
In 2009 and 2011, the Chinese Legislative Affairs Commission of the Standing Committee of the National People's Congress issued two documents titled "Technical Standards for Legislation" (Part 1 and Part 2), so as to give "relevant departments" recommendations for the formalities of drafting laws. Prof. Dr. Knut Benjamin Pißler, Head of the China Unit at the Max Planck Institute for Private Law, analyses the context and content of the Technical Standards in his article "The Chinese 'Handbook of Legal Formalities': Recommendations for Chinese Lawmakers and a Treasure Chest for the Sino-legal Researcher", which appears in vol. 26, no. 2 (2019) of the German Journal of Chinese Law (ZChinR/GJCL).
In creating the "Technical Standards for Legislation", the Chinese legislature has explicitly stated its intention for the legislative process to attend to the consistency and structural rigour of laws and to establish reliable, clear and coherent laws in a unified legal language. The Technical Standards bear certain similarities to the German "Handbook of Legal Formalities", which contains the Federal Ministry of Justice's set of recommendations for the formal composition of laws and ordinances.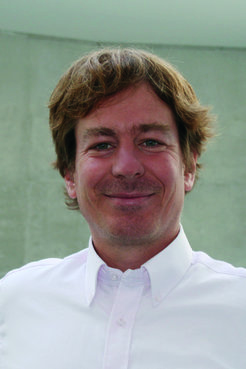 The explanations in the Technical Standards have far-reaching significance for the understanding of Chinese law, and provide clarity for practitioners in many regards. They illustrate phenomena which, though well-known to all who are concerned with the research of Chinese law, have so far remained unresolved.
However, unlike their German counterpart, the Chinese Technical Standards lack a legal basis. This may be the crucial reason why, although Chinese legal scholars have taken note of the Technical Standards, they have not been applied in the interpretation of law.
About the GJCL
The quarterly German Journal of Chinese Law (ZChinR/GJCL) first began publishing in 1994. The publication has carried its current name since 2004. It is the only ongoing German-language publication concerning Chinese law. The journal publishes detailed reports and analyses in the section titled "Aufsätze" (Articles). Current legal developments are reported in "Kurze Beiträge" (Notes). The "Dokumentationen" (Documentation) section features translations of the most important new Chinese laws. Additionally, the journal regularly publishes conference reports and reviews of books on Chinese law.
The article is available at SSRN: https://papers.ssrn.com/sol3/papers.cfm?abstract_id=3456041
, Das chinesische Handbuch der Rechtsförmlichkeit: Empfehlungen für den Gesetzgeber & Perle für die sinojuristische Forschung, Zeitschrift für chinesisches Recht 2019, 133–143.