Gender and Private International Law
Gender-based stereotypes, inequalities, and power relationship shape our globalized law. Constructions of gender identity work across borders in complicated and sometimes invisible ways. Highlighting, assessing, and addressing these aspects is of critical importance, both in the area of traditional family law and in all other legal areas.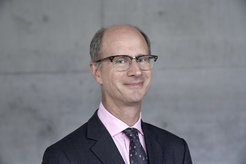 All modern legal systems contain rules and provisions on the recognition of legal relationships and transactions. This branch of law is called Private International Law (PIL). PIL rules determine, for instance, the criteria according to which national courts recognize – or declare invalid – marriages, divorces, adoptions or international surrogacy agreements concluded abroad.
Although PIL has always dealt with questions related to gender justice, findings from gender studies have thus far received little attention within PIL. Often, the field is perceived as neutral, apolitical, and technical, not involved with issues of gender. On the other hand, scholars working on gender equality have paid very little attention to PIL, even when their analyses are transnational.
Ralf Michaels, Director at the Max Planck Institute for Comparative and International Private Law, and Ivana Isailović, fellow at the Institute, have embarked on an academic project that brings these approaches into dialogue. They hope to create a platform that fosters transdisciplinary exchange and cross-learning between researchers who work on gender, and those who study PIL.
Ralf Michaels: "In other legal fields, like public international law, the theory and methodology of gender studies already have an established history of being productively employed. Our aim is to ascertain how identity- and gender constructions find expression in PIL. Through academic discourse across disciplines, we hope to overcome each discipline's blindspots."
Institute fellow Ivana Isailović brings her own expertise on globalization, law and gender to the project.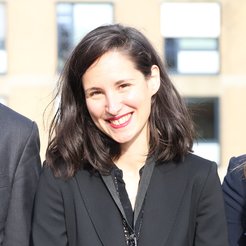 Ivana Isailović: "One of our goals is to bring together a diverse group of researchers from both disciplines to reflect on some of the most pressing issues that we face today. In many ways, we are experimenting with a new format that we hope will open up new spaces for analysis and practice. This is what makes this project so exciting."
This transdisciplinary research project will continue forward over the coming months with a series of events organized at the MPI. The topics that emerge will be the subjects of discussion at a workshop planned for spring 2021.
Kick-off event

Reading Group Meetings
Reading Group I: "Gender & Culture"
13. November 2019
Readings:

Reading Group II: "Intersectionality"
27. November 2019
Readings:
Dorothy E. Roberts, Critical Race Feminism, in Research Handbook on Feminist Jurisprudence 112 (Robin West & Cynthia Grant Bowman eds., 2019)
British Airways Plc v Ms Eliza Mak & Ors [2011] EWCA Civ 184 (24 February 2011)

Reading Group III: "Beyond Binaries"
11. Dezember 2019
Readings: