Christian Stemberg
Research Associate under Prof. Dr. Dr. h.c. Dr. h.c. Holger Fleischer

Main Fields of Research
Company and Capital Market Law
Vita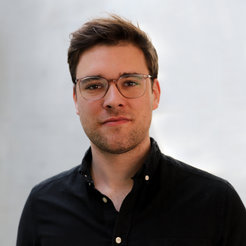 Christian Stemberg studied law at the University of Münster. During his period of study, he was a scholarship recipient of the Friedrich Ebert Foundation, spent a semester abroad at the Beasley School of Law at Temple University in Philadelphia, and was a student assistant under Prof. Dr. Frauke Wedemann (Chair for Civil Law, German Law, European Law, Private International Law, Commercial Law and Company Law).
He sat for his first state examination in law in 2017 at the Higher Regional Court of Hamm. Thereafter he completed a segment of his legal traineeship (Referendariat) at the Regional Court of Münster; other stations included the German Embassy in Belgrade, Hengeler Mueller in Düsseldorf, and the German Federal Ministry for Justice and Consumer Protection. During his legal traineeship period he also served as a research assistant under Prof. Dr. Wedemann. He completed is second state examination in law in 2019.
He has since April 2020 been a research assistant at the Institute in the working group of Prof. Dr. Dr. h.c. Holger Fleischer, LL.M.